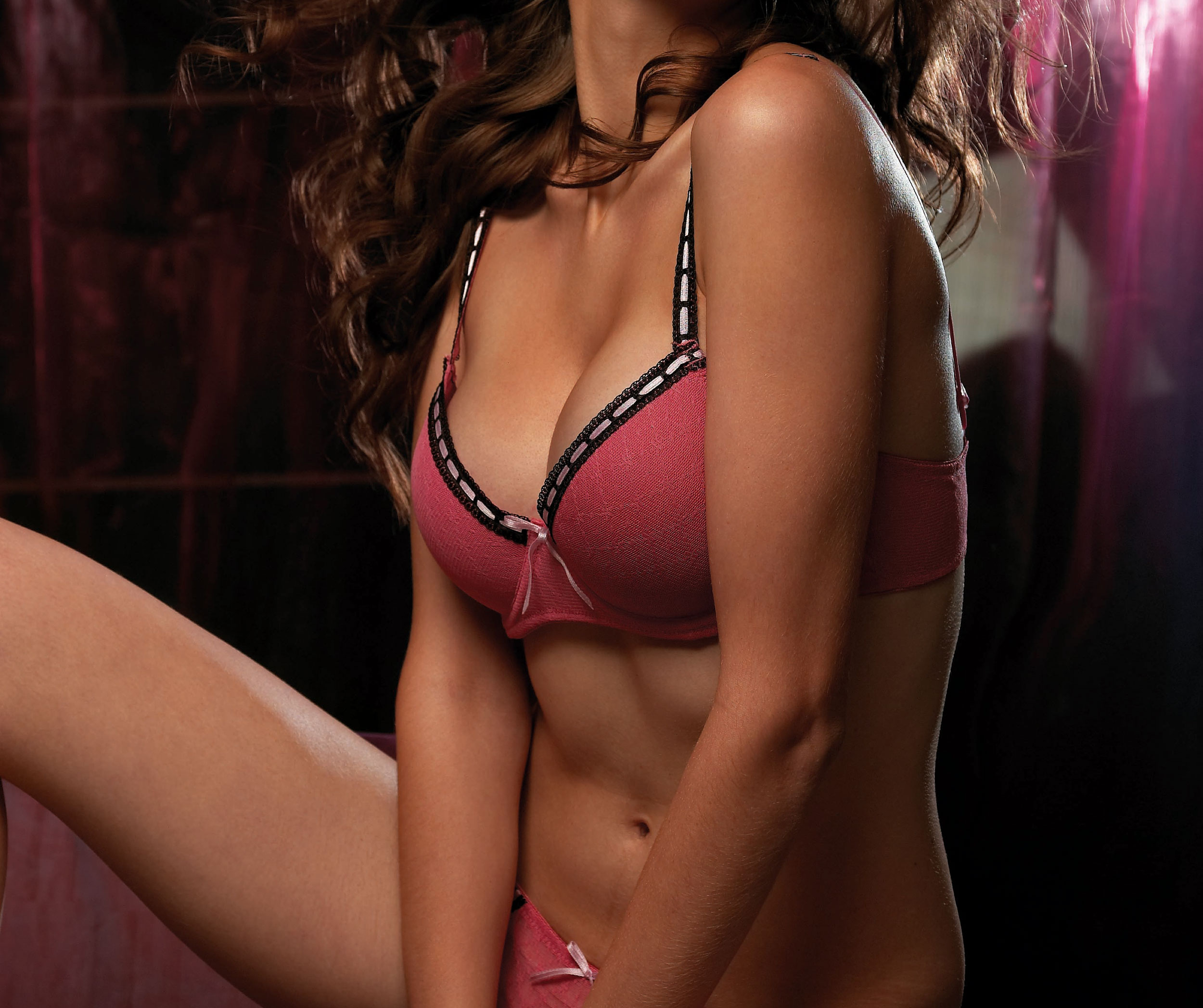 Custom Manufactured Intimate Apparel
All our products are custom manufactured according to designs and technical files provided by our customers. The items on this page are only a small selection of the type of apparel we produce. Please contact us for cost estimates and minimum order quantities.
Soft Non Wired Bra
A non-wired, non-padded style that provides soft yet durable comfort and support for a range of bust size for a looser and "freer" feel. Its lightweight and elastic border offers an unrestricted feeling for those who prefer a sense of true freedom.
Under Wired Bra
Underwired bras offer comfortable cuts with support and shape of a wire under the bust. Most bras will come underwired for remarkable shape and support.
Soft Wired Bra
A soft wired bra is designed using delicate materials that leave a "barely there" sensation on the skin. It provides an invisible, yet figure-hugging shape under clothing. With its gentle feeling on your skin and incredible support from the wire, this type of bra offers the best of both worlds.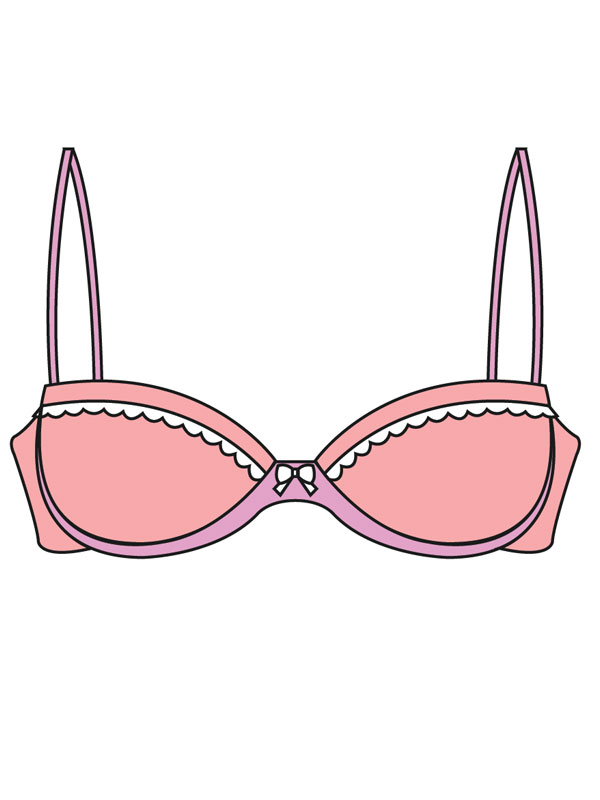 Balconette Bra
he balconette bra allows a feeling of luxury and femininity while revealing more than other styles. It's openness throughout the bust creates an irresistible open cleavage without jeopardizing support. The seamed shorter cups give an uplifted shape with more support ensuring a hidden bra even with the most plunging neckline.
Backless Strapless Bra
This backless, strapless bra is designed to hide those unsightly straps. This wide stick-on style using adhesive wings provides a supportive "barely-there" look -- achieving maximal support while revealing a bare back.
Bandeau Bra
The Bandeau bra is a soft, strapless bra worn for a more relaxing feel. Generally non-wired and without a firm cup to shape, it provides a lightweight feel on your skin. It has an elastic band to support the bust in place.
Full Support Bra
These bras tend to offer additional support for those with a larger bust. It provides padding along with a wider shoulder strap and multiple hooks to secure its support - adding additional comfort for longer lasting wear for those who require it.
Plunge Bra
A great alternative to the balconette bra. This type of bra is a great addition for those low cut tops that would normally show the top of a regular bra. Our plunge bras reveal perfect cleavage by creating curves from its deep padded front.
Moulded Bra
Molded bras are generated by heat molding into perfect seamless shapes -- great for your everyday wear. Its support and light padding provide a plunged shape, ensuring comfort for your preferred style.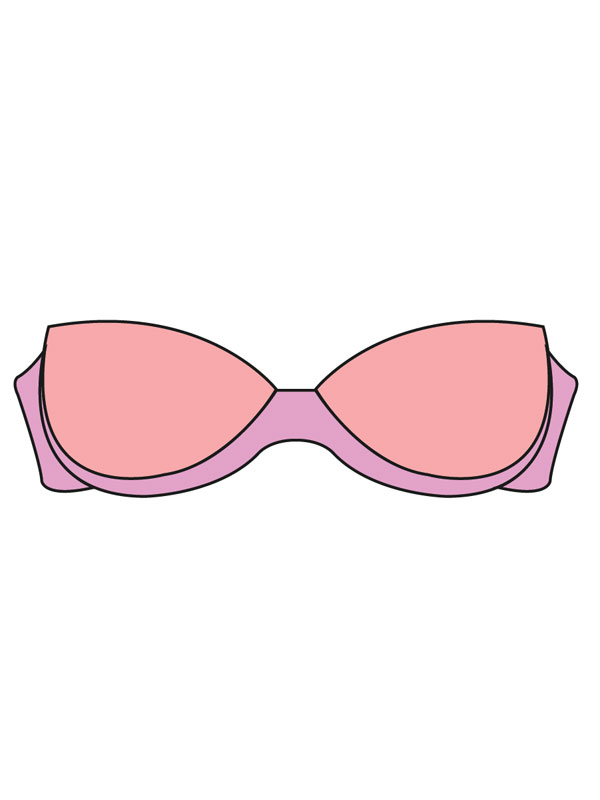 Strapless Bra
This strapless style offers the same support, shape, and style as a standard bra would -- just without the straps. With excellent side-support, the bra is guaranteed to stay in place. While the strapless offers the virtually invisible look under clothing, removable strap are also available to add as a feature when needed.
Multi Way Bra
The multi-way bra features straps that come off and have hooks so you can reattach them in different ways. The changeable straps allow you options to wear it one shoulder, halter, cross back, regular, or strapless -- where the straps of a standard bra would generally show.
Thong
A thong, viewed from the front, resembles a bikini bottom, but is cut away at the back to reveal the buttocks. The back of the garment consists of a thin waistband and a thin strip of material, which is what uncovers so much.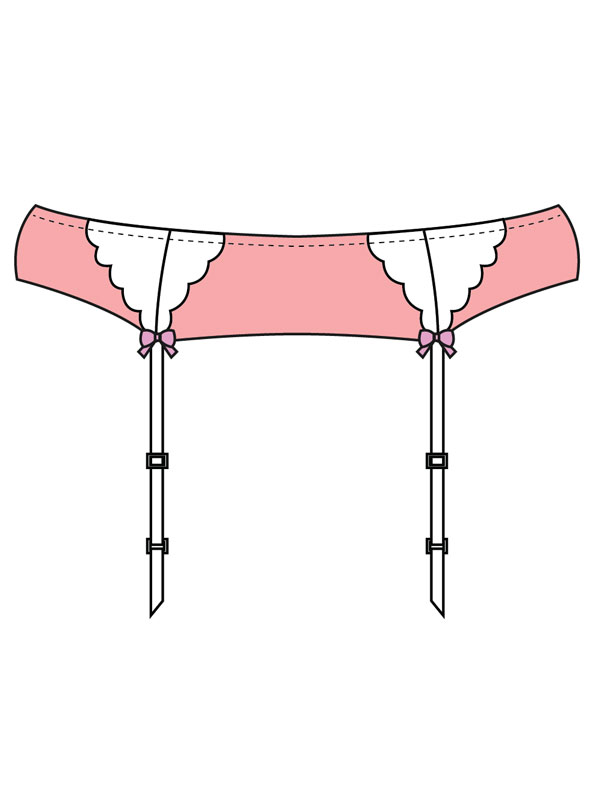 Suspenders
A suspender belt is worn low on the hip or on the waist over your thong or briefs. The adjustable straps allow one to lengthen the suspenders to desired length. Its hook and eye closure come off of the belt and attach to hold up your stockings.
Shortys
Shorty's are designed to go all the way down the hips, with a lower cut and are customized to fit and flatter a woman's figure. They are meant to be tight and hold everything in place.
VPL Knickers
VPL is the effect caused by your briefs showing a visible panty line when worn under figure-hugging clothing. No VPL knickers provide a smooth silhouette texture -- avoiding any panty lines and ensuring an invisible appearance under clothes.
Babydoll
A babydoll highlights curves with a formed cup that reveals cleavage all while providing a little extra coverage. It comes with an attached loose-fitted skirt which falls between the belly button and upper thigh.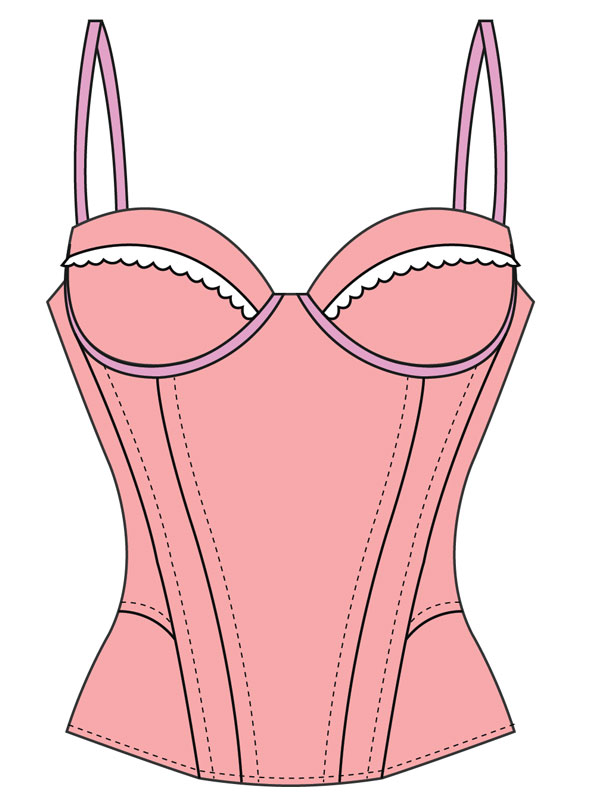 Basque
A corsetry classic curves the body creating an hourglass figure. A contoured fit that extends past the waistline, streamlining the hips. A tight enclosed feel with criss-cross lacing along with a hook and eye fastening.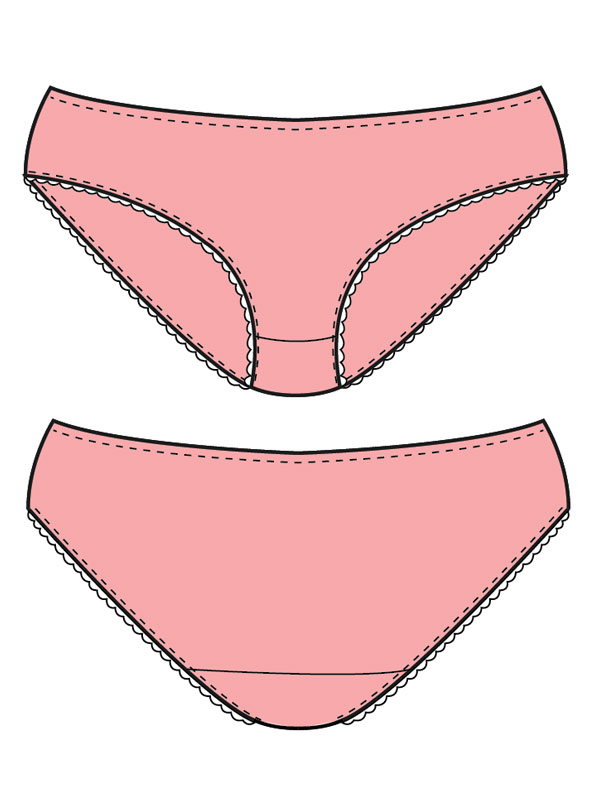 Classic Briefs
The classic brief sits on top of the hip with a high waist cut that provides full coverage of the hips and buttocks. It fits the natural curve of your leg to move with your body throughout the day.
French Knickers
French Knickers are a silky loose fitted, "open leg" style without the elastic cuff opening - allowing a more comfortable fit. These knickers are generally worn from the hip while concealing some of the upper thigh and the entire buttocks.
Bikini Style Knickers
Bikini Style Knickers provide moderate coverage. The waistbands sits low on the hip -- generally between the navel and hip -- and are gently scooped at the front. The narrow sides offer great coverage over the bottom.
Body
These fabulous all-in-ones work wonders for that sexy seamless look, we love them in sultry lace and sheer mesh. The body is the perfect garment when worn alone for a powerful boudoir statement.
Flashes
Flashes are tabs that are found on briefs, belts, and babydolls to hold up your stockings. They are placed behind ribbons and hook onto your stockings to hold everything in place.
Camisole
Camisoles are sleeveless undergarments with thin "spaghetti straps" that cover the top part of the body and are generally shorter on the bottom -- extending to the waist but can bet cropped to expose the midriff. They are made with light materials.